Trick or Treat Smell My Feet Here is a Sweet Treat to Eat
http://missjennyshouseofsass.blogspot.com/2010/09/trick-or-treat-smell-my-feet-here-is.html
Last weekend we took our family photos at this super cute barn. Nothing like asking a complete stranger if you can take pictures with 10 other families, oh and have a picnic, oh and do it two weekends in a row on your property.
Ok I didn't exactly ask. My friend did because, well I was being a big baby! But now Fran and I are BFF's and I get to come on her property any time I want.
Needless to say that she deserves a thank you! So this weekend I popped by with the cutest darn thank you ever.
Halloween Smore's in a Jar:
Ingredients and directions:

1 quart mason jar
1 sleeve graham crackers
1 package holiday marshmallow peeps
1 bag of holiday M&Ms candies (regular ones, not the peanut kind)
1/3 cup of brown sugar
Card stock, fabric and what ever other embellishments you would like for the jar


1. Roll the graham crackers with a rolling pin to make crumbs
2. Layer crumbs in a 1 qt jar. Pack down the crumbs a bit.

3. Place about 1/4 cup of M&Ms candies on top of the graham crackers.


4. Arrange 8 to 12 marshmallow holiday peeps standing up, facing out around the inside of the jar. Press them up against the glass, but don't squash them. Depending on your size of peeps you may have one row or two if you use the pumpkins.
7. Spoon 1/3 cup brown sugar into center of the peeps pack it down and around to make room for the M&M's.
8. Pour in remaining M&M's and pack down being careful you don't mash your peeps.
Next I embellished the jar with a scrap of fabric and my super scientific method of circle cutting. I also cut a circle of tulle a little wider than the fabric to go under the skirt.
I cut the feet using the paper dolls dress up cartridge on my cricut. The legs I just freehanded they are just rectangles I don't think I need my cricut for that. I hot glued all of the paper pieces on the jar.
A little peek under the skirt
Printed the label and stamped the witch's brew. The following instructions are on the back:
1. Empty the jar contents into a bowl. Snip the peeps into bits with kitchen shears or

cut up with a knife. Return the bits to the mixture. Mix well.

2. Melt 1/2 cup butter; add 1 teaspoon vanilla. Pour this over the dry ingredients,

mixing well. Pat into a greased 8" or 9" square pan. Bake at 350 degrees F for 15

minutes. Cool and cut into bars.
You can make these for pretty much every holiday you can imagine cause I think they make peeps year round now. Yummers! I love peeps just a little chewy!
Click the peep and you can be a peep fan too!
Enjoy!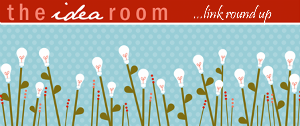 This one is so darn cute I am also linking it up to the Get your craft on party: